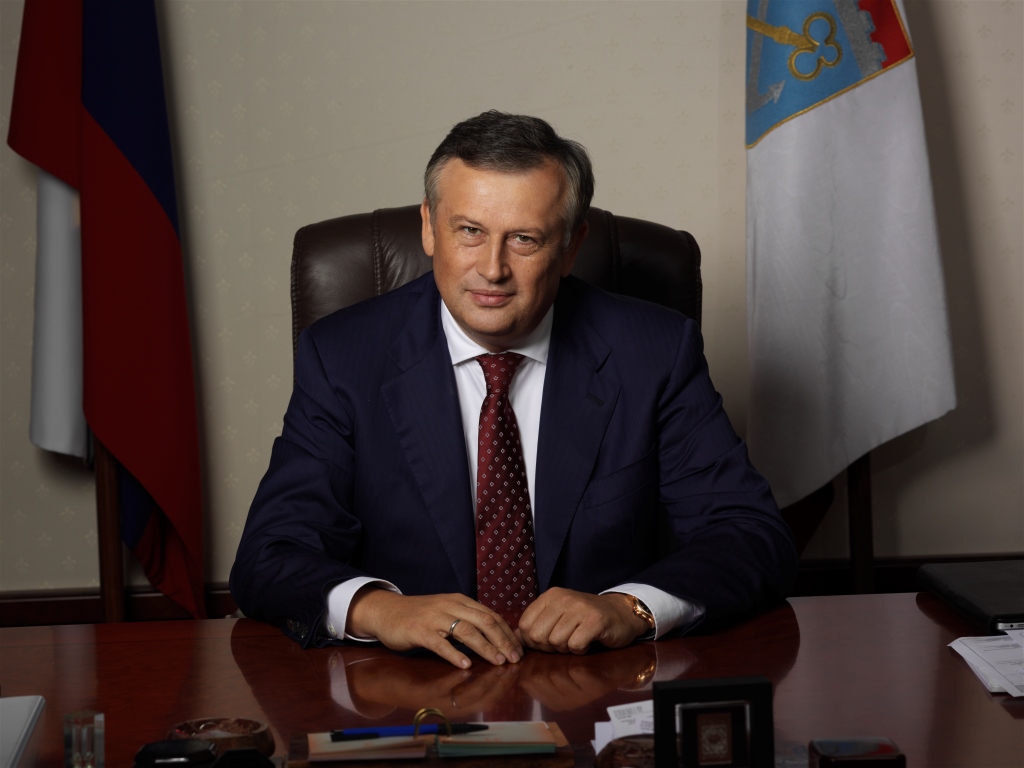 The Government of Leningrad region pays special attention to business development, sequentially putting into action the idea of creating clear and transparent work rules, establishing comfortable environment for investment activity in the territory of our region.
Alexander Yurievich Drozdenko
---
1964 – was born in Kazakhstan.
1986 – graduated from Leningrad Agricultural Institute, specialty "Economy and Agriculture Management" (received Candidate of Economic Sciences degree in 2007). After graduation worked as an economist in state farms (sovkhoz) of Kingiseppsky district, Leningrad region.
1988-1993 – worked as a chief economist in a joint-stock company Agro-Balt.
1991 – was elected as a deputy of Kingisepp City Council of People's Deputies, became its chairman in 1993.
1993 – started working in the City Administration of Kingiseppsky district as a deputy mayor, vice-mayor and then the mayor of Kingiseppsky district in 1996.
1996 – elected as the head of a municipal unit "Kingiseppsky district", re-elected to this post in December 2000.
2002 – was invited to work in the Government of Leningrad region and appointed as Vice-Governor of Leningrad region – Chairman of Leningrad Regional Committee for State Property Management.
2012 – on 28 May 2012 was appointed as the Governor of Leningrad region by the Legislative Assembly of Leningrad region as advised by the President of the Russian Federation.
---
In accordance with his status and authority the Governor conducts the following activities:
presents annual reports on the performance of the Government to the Legislative Assembly;

has the right of legislative initiative in the Legislative Assembly;

submits a regional draft budget and a report on budget execution for approval of the Legislative Assembly of Leningrad region;

coordinates and controls the performance of the bodies of executive power in Leningrad region and members of the Government of Leningrad region.
Contacts
You can address the Governor of Leningrad region in the following ways:
In written form, mailing a letter or bringing it personally to the following address:
Reception of citizens of the Government of Leningrad region, 67 Suvorovsky avenue, Saint Petersburg, 191311
By phone every 1st and 3rd Monday in month from 4 to 5 p.m.: +7 (81361) 315-01
Chargeable call. Cost of call – according to tariffs of a telephone company. 006 – free call from a landline phone located in Leningrad region.
Official webpage: www.lenobl.ru/governor