Leningrad region is one of the leaders in terms of growth rate of housing construction.
Leningrad region is not only one of the largest industrial centres of the North-Western Federal District, it is also a large and rapidly developing region attractive for work and life.
The planned index of housing construction for Leningrad region in 2018 is 2,256 thousand m2. As of 1 July 2018 the plan is fulfilled by 81%. In January-July 2018 1831.4 thousand m2 of housing and 35,071 flats have been constructed in Leningrad region.
Housing construction in Leningrad region in January-June 2018 in municipal districts, thousand m2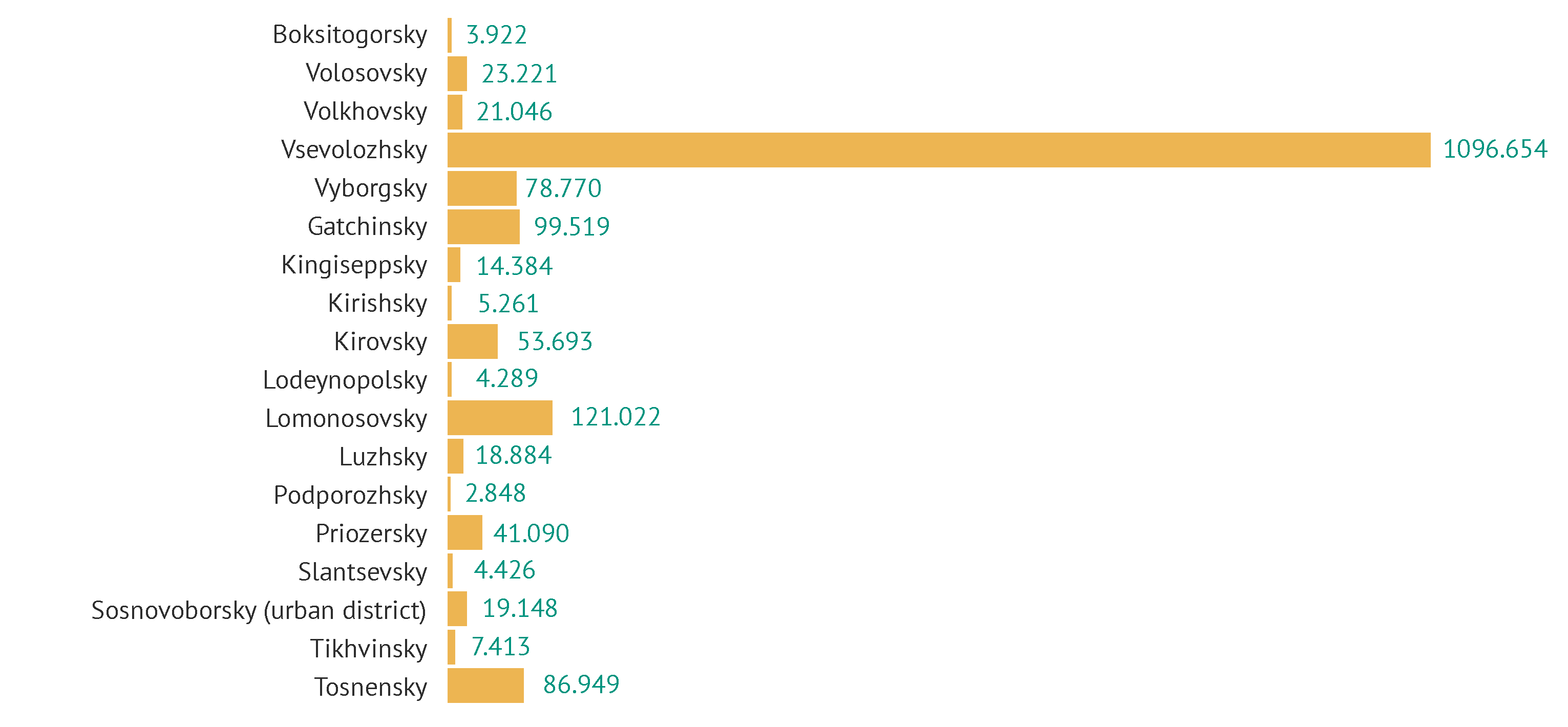 Housing construction in Leningrad region, thousand m2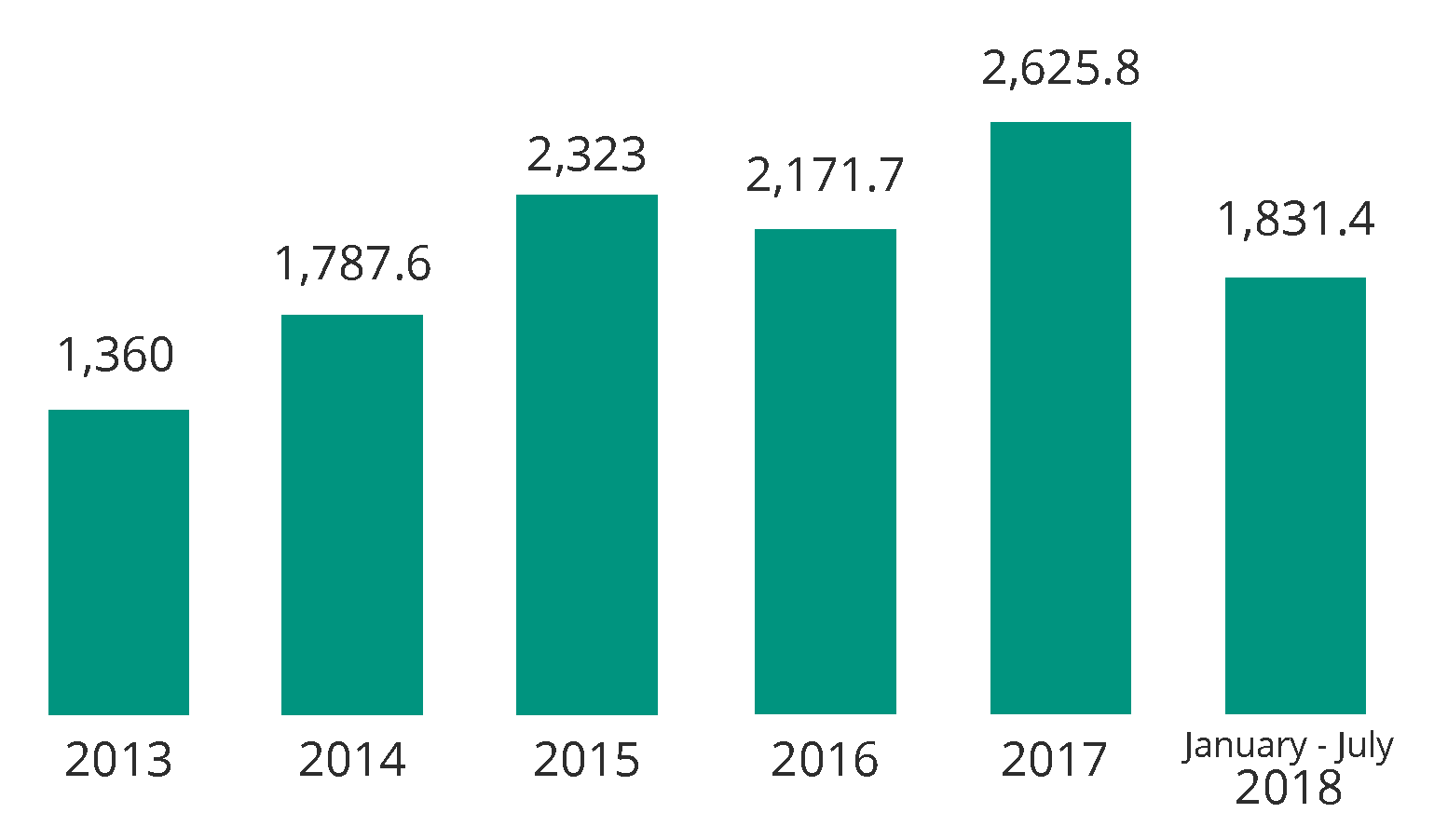 ---
Leningrad region is a large educational centre of Northwest Russia.
There are 491 organizations operating in the sphere of preschool education, supervision and care for children, including 220 organizations – in the countryside.
In the end of 2017 83,000 children attended kindergartens, mostly between the age of 3 and 5 – 61%.
There are 383 general educational institutions in the region teaching about 153 thousand students according to basic programs of general education.
Vocational secondary and higher education
In 2017/2018 academic year 30 public and municipal independent institutions and 13 branches of secondary vocational education institutions, as well as 1 independent and 5 branches of higher education institutions implement secondary vocational education programmes.
The number of students in these institutions came to 18.1 thousand people in 2017/2018 academic year.
In 2017/2018 academic year specialists with higher education are prepared by 1 public educational institution of higher education and 13 branches, including branches of private higher education institutions. The number of students of these institutions came to 8 thousand people in the beginning of 2017/2018 academic year.
Number of students of educational institutions in Leningrad region in academic years, thousand people