Leningrad region is one of the leaders in terms of growth rate of housing construction.
Leningrad region is not only one of the largest industrial centres of the North-Western Federal District, it is also a large and rapidly developing region attractive for work and life.
The housing stock of Leningrad region is about 45.8 million m2 or about 25.7 m2 per one resident (about 34% more than in Moscow). In the first quarter of 2017 851.1 thousand m2 of housing and 20.2 thousand flats were constructed in Leningrad region.
Housing construction in Leningrad region, thousand m2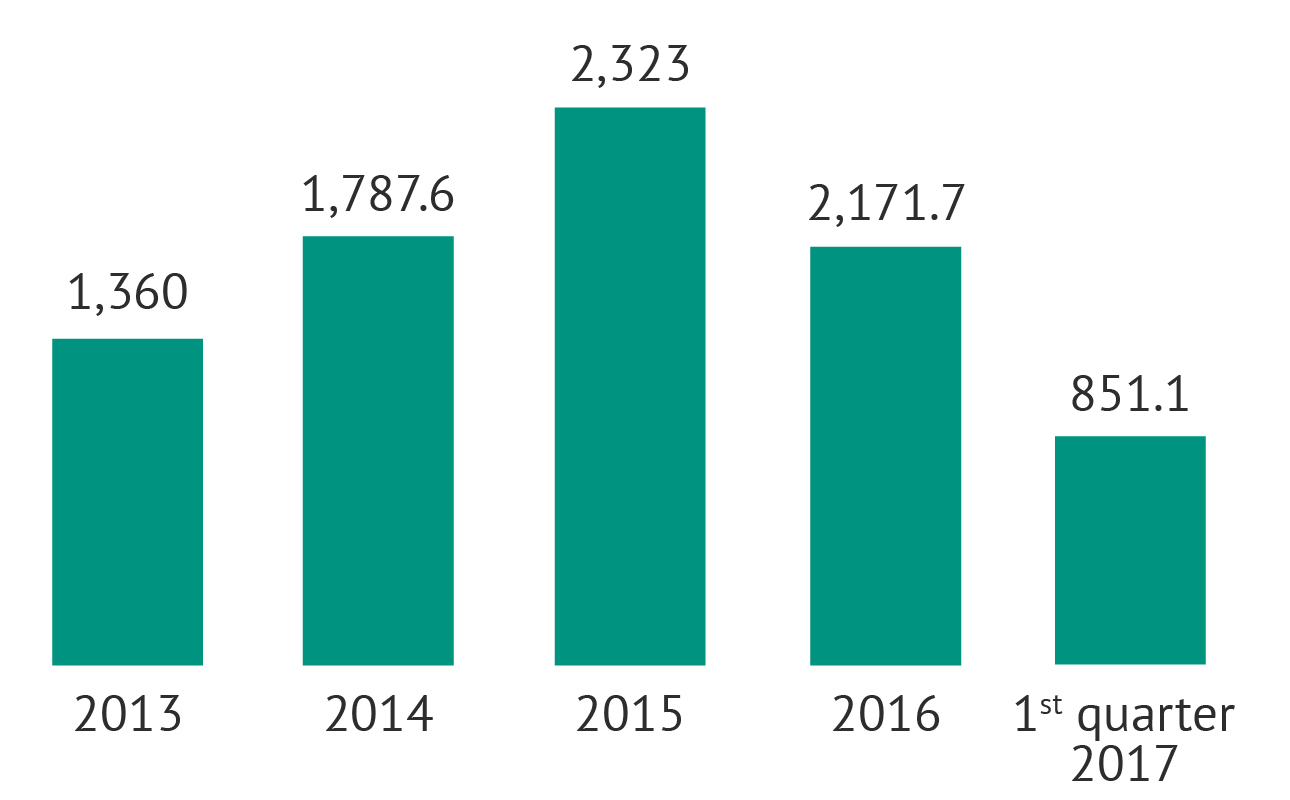 Leningrad region is a large educational centre of Northwest Russia.
About 400 preschool educational institutions operate in Leningrad region. In the beginning of 2016 75 thousand children attended kindergartens, 97 children account for 100 places in preschool institutions.
There are 385 educational institutions in the region, with about 139 thousand students.
Vocational secondary and higher education
In 2015/2016 academic year 42 independent professional educational institutions (including their branches) with 14 thousand students prepared mid-level professionals. Specialists with higher education were prepared by 15 independent higher education institutions (including their branches) with 9.9 thousand students.
Number of students of educational institutions in Leningrad region in academic years, thousand people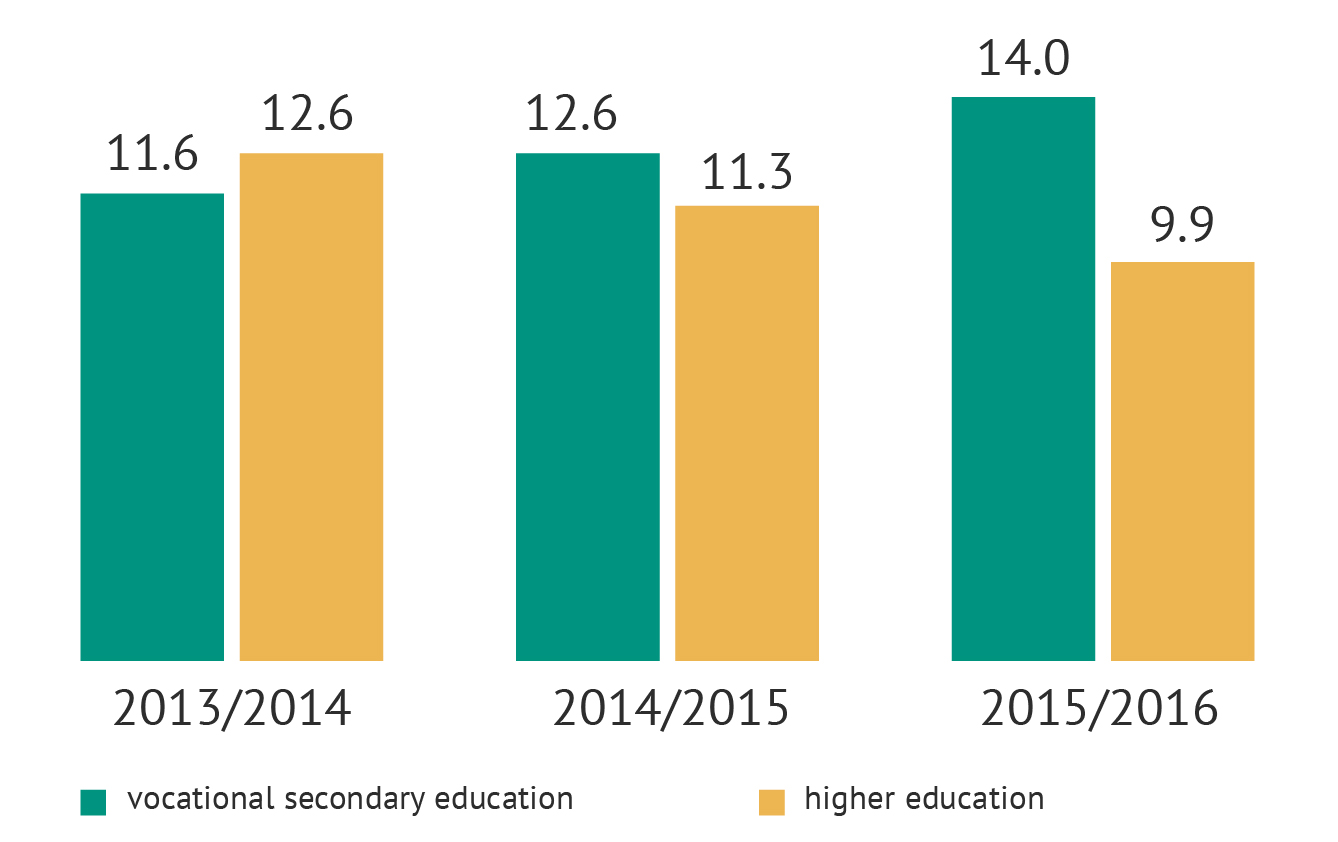 Leningrad region has high tourism and cultural potential.
Leningrad region is a cultural and tourism centre of Northwest Russia. More than 5,500 objects of cultural heritage, 6 fortresses, 190 manor houses, 12 monasteries, more than 250 orthodox churches are located in Leningrad region. The region has high cultural and tourism potential for development of both classic forms of tourism and new directions: ecotourism, rural tourism, active tourism; for creation of new tourist attractions aimed at the audience from Saint Petersburg and Northwest Russia on the whole.
The most visited touristic territories of Leningrad region are Vyborgsky, Volkhovsky, Priozersky and Gatchinsky districts, the most visited objects are: Vyborg Castle, Korela Fortress, palace and estate museum Gatchina, estate museum in Old Ladoga.
Leningrad region has: 750 collective accommodations, including recreation centres, tourist camps and hotels, children's recreation institutions, sanatoriums and pensions; more than 1,500 public catering establishments; 162 travel companies; 11 information and tourist centres.