Tax benefits in Leningrad region are granted in accordance with the law of 29.12.2012 № 113-oz On Government Support for Organizations Undertaking Investment Activity in Leningrad Region and Amending Certain Legal Acts of Leningrad Region.
To use tax benefits an investment project has to meet several conditions. "Investment project" is defined by legislators as placing of new and/or expansion of already existing production plants in Leningrad region.
Conditions for obtaining tax benefits in Leningrad region:
• registration of a legal entity in Leningrad region;
• investing within less than three years;
• work in the activities approved by the law № 113-oz;
• conclusion of the agreement with the regional Government on the regime of government support of investment activity.
---
Types of tax benefits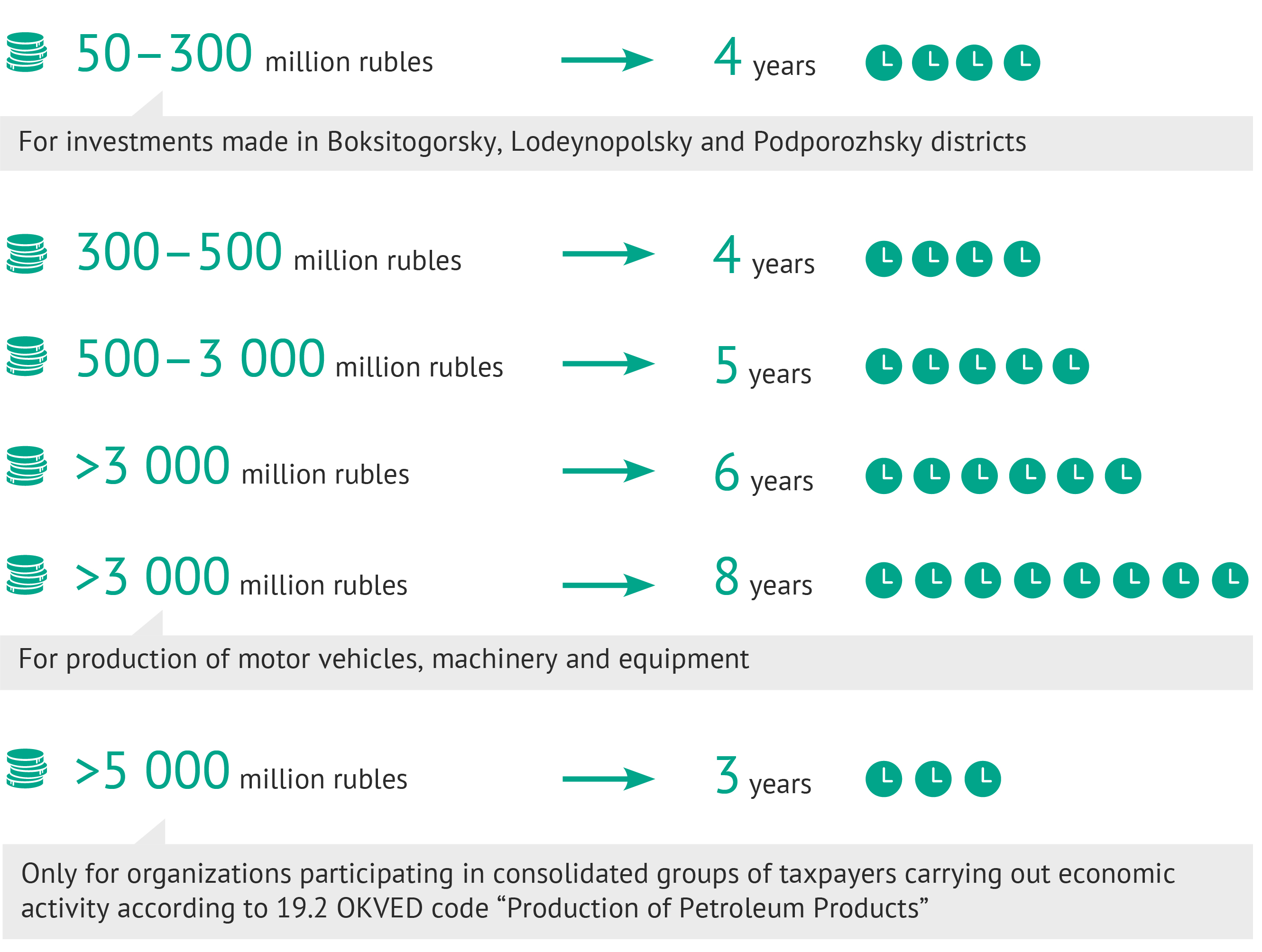 ---
The law of Leningrad region of 25.11.2003 № 98-oz On Corporate Property Tax exempts investors from corporate property tax on properties created or acquired for the implementation of an investment project in accordance with the projects business plan (and not included in taxable property in Leningrad region prior to the start of the investment project implementation):
over the actual investment payback period but no longer than the payback period specified in the business plan for an investment project;
within two years after the beginning of the actual investment payback period.