Leningrad region is one of the largest industrial centres in Northwest Russia.
Industry is a main branch of economy of Leningrad region, its share in gross regional product is 37.2%.
Gross regional product:

Number of employees in industry is about 28% of total number of employees in organizations of Leningrad region.
The volume of shipped goods of own production by industrial complex of Leningrad region is more than 86% of total shipped goods in the region.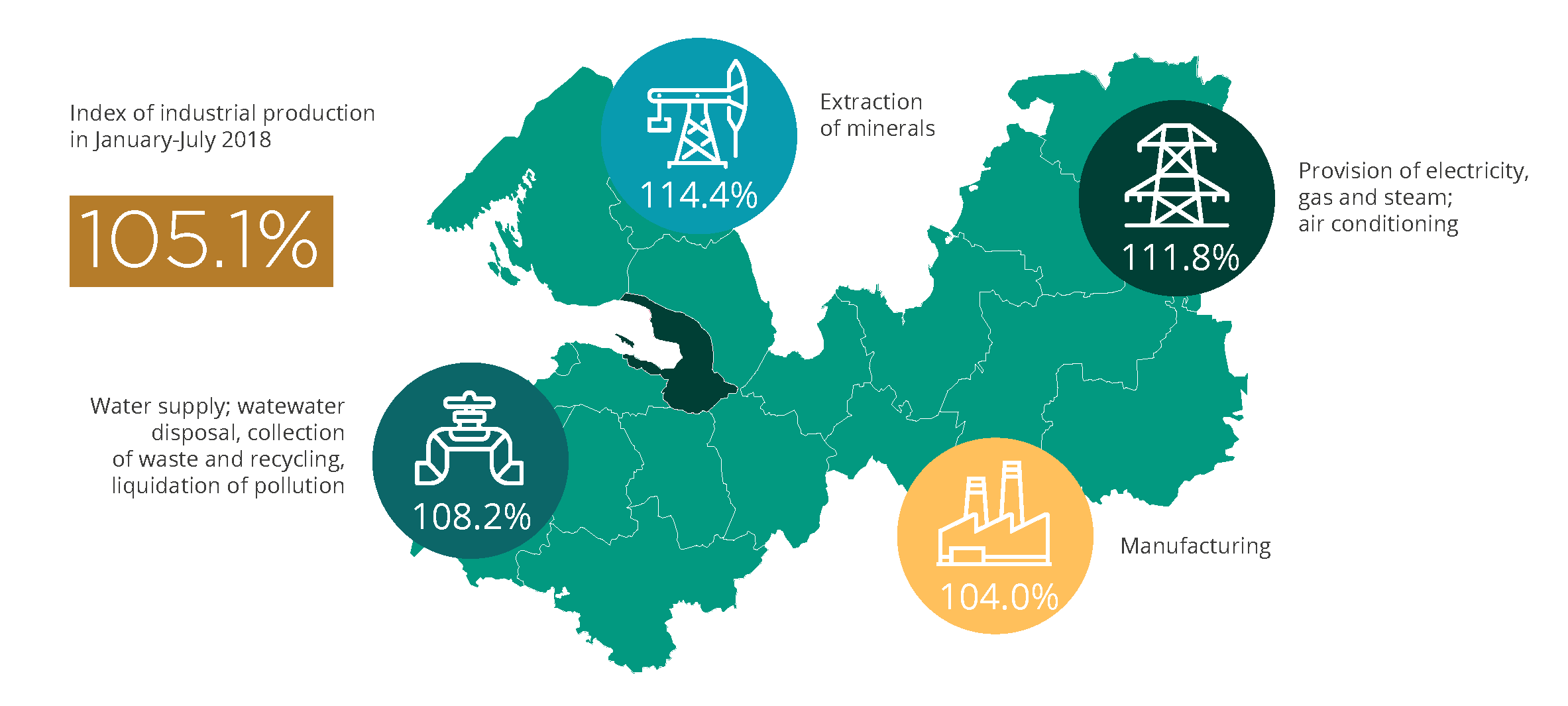 Structure of industry of Leningrad region
The industrial complex of Leningrad region consists of:
manufacturing industries (86.9%)

provision of electricity, gas and steam, air conditioning (10.9%)

water supply, wastewater disposal, collection of waste and recycling, liquidation of pollution (1.1%)

extraction of minerals (1.1%)
In 2017 Leningrad region occupied the 18th place among Russian regions and the 2nd place in Northwestern Federal District in terms of volume of shipped industrial products.
---
Volume of shipped goods of own production, performed work and services: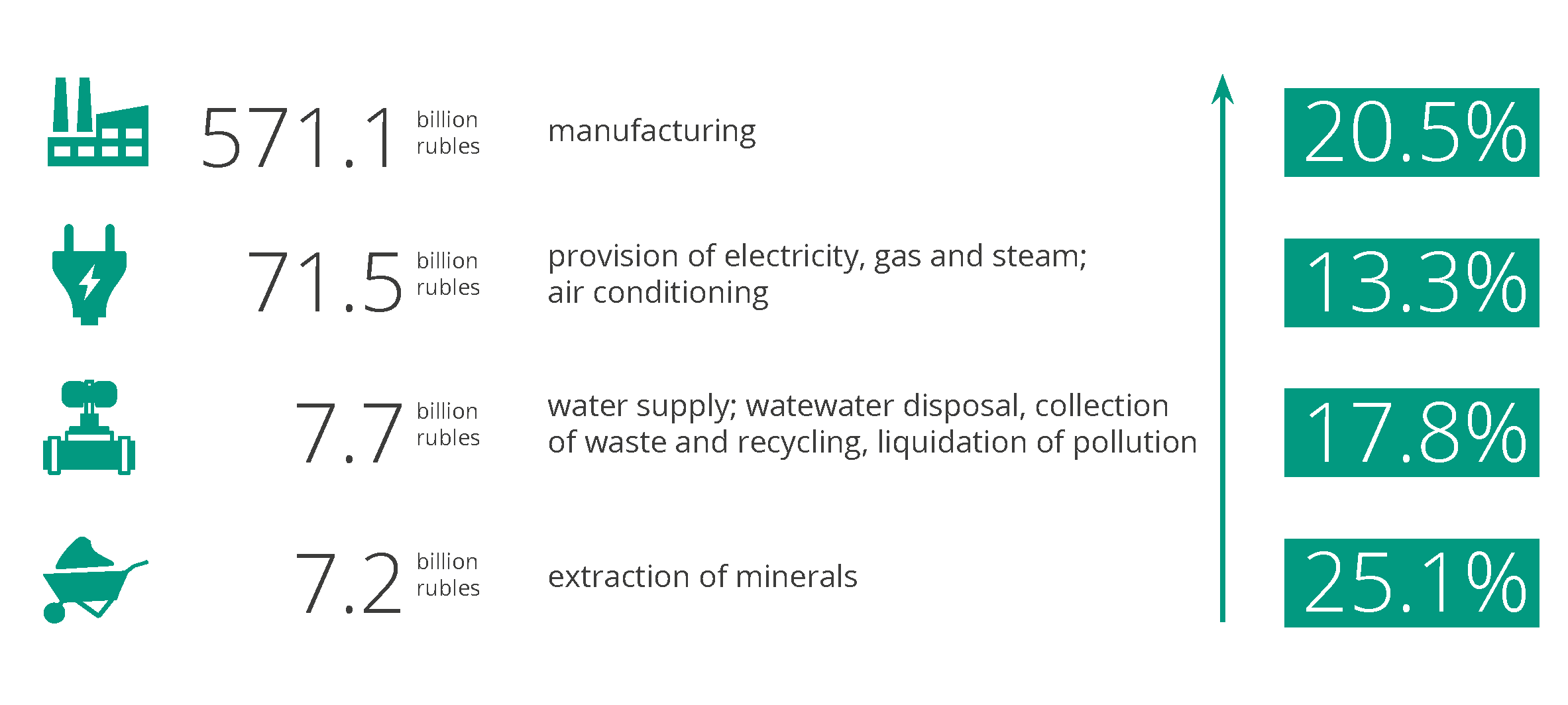 ---
Index of industrial production: