Automotive cluster is a group of geographically localized interconnected manufacturing companies, suppliers of equipment, components, specialized services, infrastructure facilities: research institutes, universities, technology parks, business incubators, and other organizations that complement each other and reinforce the competitive advantages of individual companies and the cluster on the whole.
Distinctive feature of effectively acting clusters is the output of innovate products. Automotive clusters are one of the key success factors for automobile industry, as approved by the practice of foreign countries.
Creation of industrial clusters brings significant benefits to all its participants in the following directions:
saving on logistics, due to geographical proximity (proximity and large number of suppliers);
synergy in the field of Research and Technological Development;
economic stability;
reducing cost of market development (proximity of potential customers);
reducing cost of procurements;
reducing cost of staff training (proximity of universities).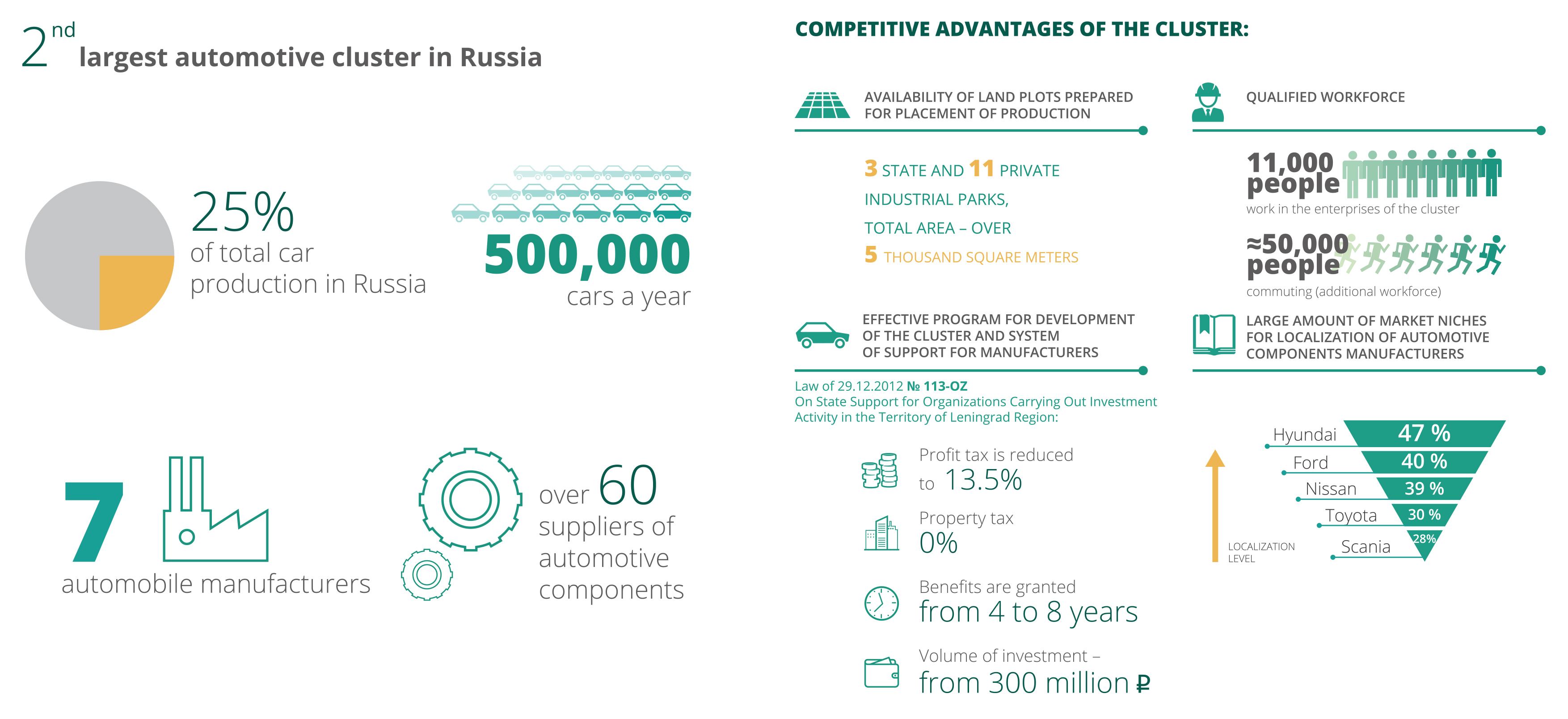 Download Automobile Complex of Leningrad region booklet
Companies of the automotive and auto components cluster of Leningrad region and Saint Petersburg:
Ford Motor Company

Caterpillar Tosno

MAN Truck and Bus Production Rus

General Motors Auto

Nissan Manufacturing Rus

Scania Piter

Toyota Motor Manufacturing

Hyundai Motor Manufacturing Rus