Saint Petersburg and Leningrad region have 32 shipbuilding enterprises with 31 thousand employees. A substantial part of research organizations, design and engineering organizations of the industry and its production capacities are concentrated in the city. The shipbuilding cluster makes about 2.5% of gross regional product of Leningrad region.
In 2015 volume of production (goods, works and services) by organizations of shipbuilding cluster of Leningrad region and Saint Petersburg came to more than 90 billion rubles. Total volume of investments in Cluster development came to over 150 million rubles. Volume of works and projects in scientific research and development carried out by shipbuilding companies came to 490 million rubles.
Today shipbuilding companies of Leningrad region manufacture equipment which provides:
defense potential of the country;
fuel and energy security (construction of drilling plates and ships of small and medium tonnage for development of the marine offshore field of hydrocarbon crude);
transport safety;
mobilization preparedness and sustainability of the Russian economy in emergency situations (construction of port fleet vessels, accompanying vessels, hovercrafts).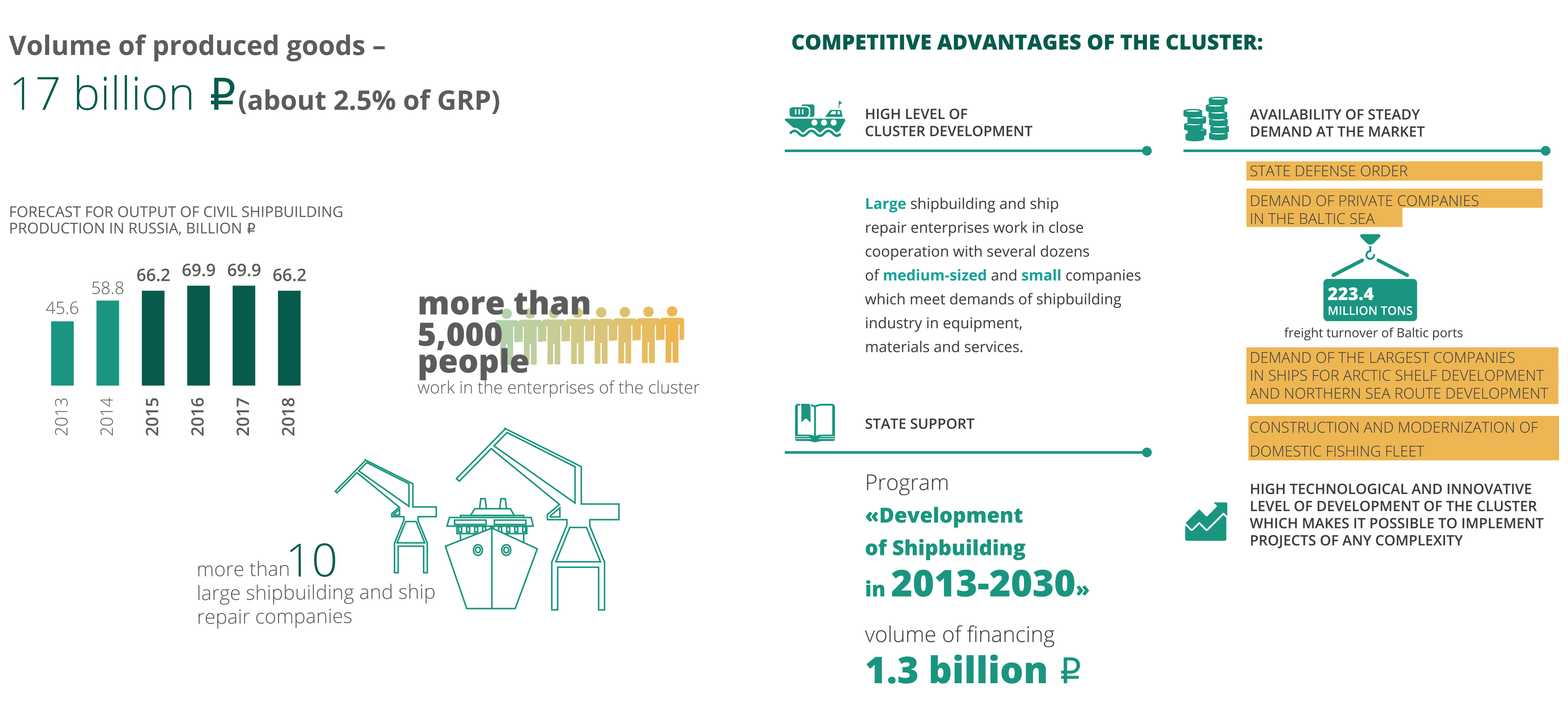 Companies of shipbuilding cluster of Leningrad region:
Leningrad Shipyard Pella, OJSC
Nevsky Shipyard, OJSC
Svir Shipyard, OJSC
Vyborg Shipyard, OJSC
http://www.vyborgshipyard.ru/en/
Burevestnik Plant, OJSC
http://www.zavodburevestnik.ru/
Krizo Plant, OJSC
http://www.krizo.org/index.php/ru/
Ladoga Plant, OJSC