1 category monotown, urban settlement Pikalevskoye (municipal unit Town of Pikalevo)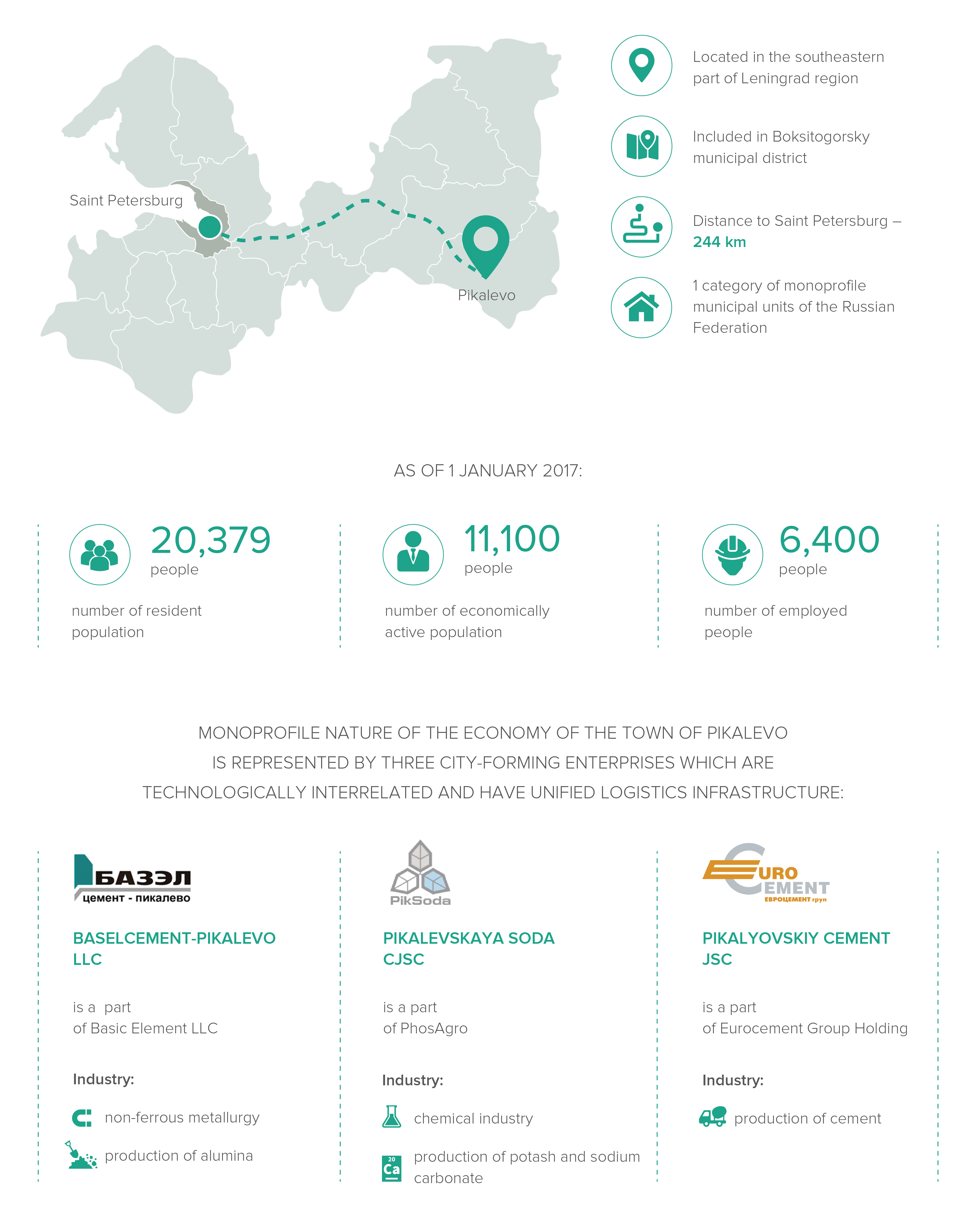 The largest share belongs to BaselCement Pikalevo: 49.2% of turnover of "manufacturing industries", 72.9% of employees in manufacturing industry. The enterprise employs 47.7% of the total number of employees of large and medium-sized organizations of the municipal unit. The most highly paid employees are those working in Pikalevskaya Soda.
Land plots for industrial purposes are being provided with access to utilities in order to create new jobs in the territory of the town of Pikalevo. Besides, Pikalevo Industrial Park (greenfield) is being created in the town. The management company of the industrial park is Lenreginnovations JSC.
Monotowns Development Fund and Leningrad region concluded Master Agreement of 21.04.2016 No. 06-15-30 on cooperation aimed at development (on joint implementation of development project) of a monoprofile municipal unit of the Russian Federation (monotown) "The Town of Pikalevo", Boksitogorsky district, Leningrad region.
Integrated Programme for Development of Monotown was developed and approved for integrated development of the monotown.
The Government of Leningrad Region had prepared an application for creation of the territory of advanced social and economic development in the town of Pikalevo. The application was approved by the Commission of the Ministry of Economic Development of the Russian Federation on 11 August 2017.