Leningrad region is one of the largest industrial centres and one of the leaders in terms of economic development in Northwest Russia.
According to the estimates, the gross regional product of Leningrad region amounted to 1.6 trillion rubles in 2022 (109.6% in comparison with 2021). From 2017 to 2022 the volume of GRP has increased by 6.2%.
The industry is the main branch of the economy of Leningrad region, its share in the gross regional product is 35.5%. The main branches of industry are:
automotive industry
shipbuilding
chemical industry
petrochemistry
agro-industrial complex
wood processing
pulp and paper industry
building materials industry
mechanical engineering
aluminum industry
Industry of Leningrad region includes more than 3,736 large and medium-sized enterprises, some of them are among the leading organizations in Russia. The number of employees in industry is about 31% of the total number of employees in organizations of Leningrad region.
The share of shipped goods of own production by manufacturing industry of Leningrad region is 86% of the total volume of shipped goods in the region.
Gross regional product
Transport and communications
Wholesale and retail trade
---
Industrial production index in 2022
97,1%
109,8% Extraction of mineral resources
92,3% Provision of electric power, gas and steam; air conditioning
111,7% Water supply; waste water disposal, organization of waste collection and disposal, ellimination of pollution
97,3% Manufacturing industries
---
Structure of industry of Leningrad region
The industrial complex of Leningrad region consists of:
manufacturing industries (86.5%)
provision of electricity, gas and steam, air conditioning (10.7%)
water supply, wastewater disposal, collection of waste and recycling, liquidation of pollution (1.5%)
extraction of minerals (1.2%)
In 2021 Leningrad region occupied the 9th place among Russian regions and the 2nd place in Northwestern Federal District in terms of the volume of shipped manufacturing industries.
---
Volume of shipped goods of own production, performed work and services in 2022
dynamics of changes in comparison with 2021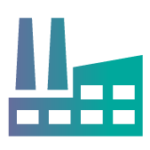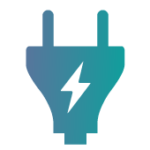 Provision of electric power,
gas and steam;
air conditioning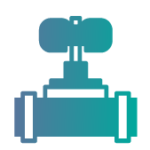 Water supply; waste
water disposal, organization of waste collection and disposal, ellimination of pollution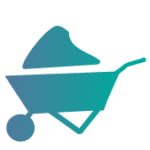 Extraction of mineral resources
---
Index of industrial production