Fund for Support of Entrepreneurship and Industry of Leningrad Region, Micro-Loan Company is a business development institution, established in 2018 by the Order of the Governor of Leningrad region. The founders are the Committee for Economic Development and Investment Activity and the Committee for Development of Small, Medium-Sized Business and Consumer Market of Leningrad Region.
The Fund is a single management body for all organizations that provide government support to small and medium-sized businesses in Leningrad region.
Key objectives of the Fund
| | |
| --- | --- |
| | provision of microloans, surety bonds (guarantees) for obligations to creditors, concessional loan funding for projects aimed at import substitution and production of competitive products within the programmes of the federal Industry Development Fund |
| | |
| --- | --- |
| | informing and providing consultancy services on creating, conducting of business and receiving government support, as well as in terms of modernization projects, introduction of new technologies, production and promotion of innovative products, projects in the field of import substitution and non-resource exports, as well as in the field of social entrepreneurship |
| | |
| --- | --- |
| | holding of seminars, training programmes, training, masterclasses with the study and spreading of positive experience in the development and support of small and medium-sized businesses in other regions of Russia and abroad |
| | |
| --- | --- |
| | assistance in popularizing business activities and promoting products and services of enterprises |
| | |
| --- | --- |
| | organization and holding of forums, conferences, symposiums, seminars, informational, educational, cultural and other communication events |
| | |
| --- | --- |
| | coverage in media and via Internet resources of events in the business environment, support measures for entrepreneurs |
---
"My Business" Centre was created on the basis of the Fund for Support of Entrepreneurship. On a single platform, consultations and services are provided to entrepreneurs by:
Business support centre
Regional guarantee and regional microfinance organizations
Industry Development Fund
Regional Engineering Centre
Centre for Social Innovation
Multifunctional centre (MFC) representatives
Authorised Representative concerning the protection of entrepreneurs' rights in Leningrad region and other organizations
At the moment, more than 66,000 entrepreneurs in the region operate in close cooperation with the Fund. To improve the quality and efficiency of providing services to small and medium-sized businesses, Municipal Funds and business support centres operate in each district of Leningrad region.
---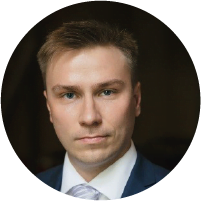 Valery Beresnev
Director of the Fund for Support of Entrepreneurship and Industry of Leningrad Region, Micro-Loan Company
Address: 3 Energetikov avenue, Saint Petersburg
Phone: +7 (812) 309-46-88
E-mail: fpp@813.ru
Website: 813.ru