Developed transport system
Leningrad region is the second largest transport and logistics hub in Russia located at the intersection of land, water and air routes in the cross-section of international transport corridors as well as interests of three major global growth centres: North America, Western Europe and East Asia.
The share of transport and communications in the gross regional product of Leningrad region is 12%.
Railways




3,609

km

Roads




>21,858

km

Federal hightways




∼1,839

km

5

federal railways

М10 Russia
М10 Scandinavia
М11 Narva
М18 Kola
М20 Pskov

Waterways




1,850

km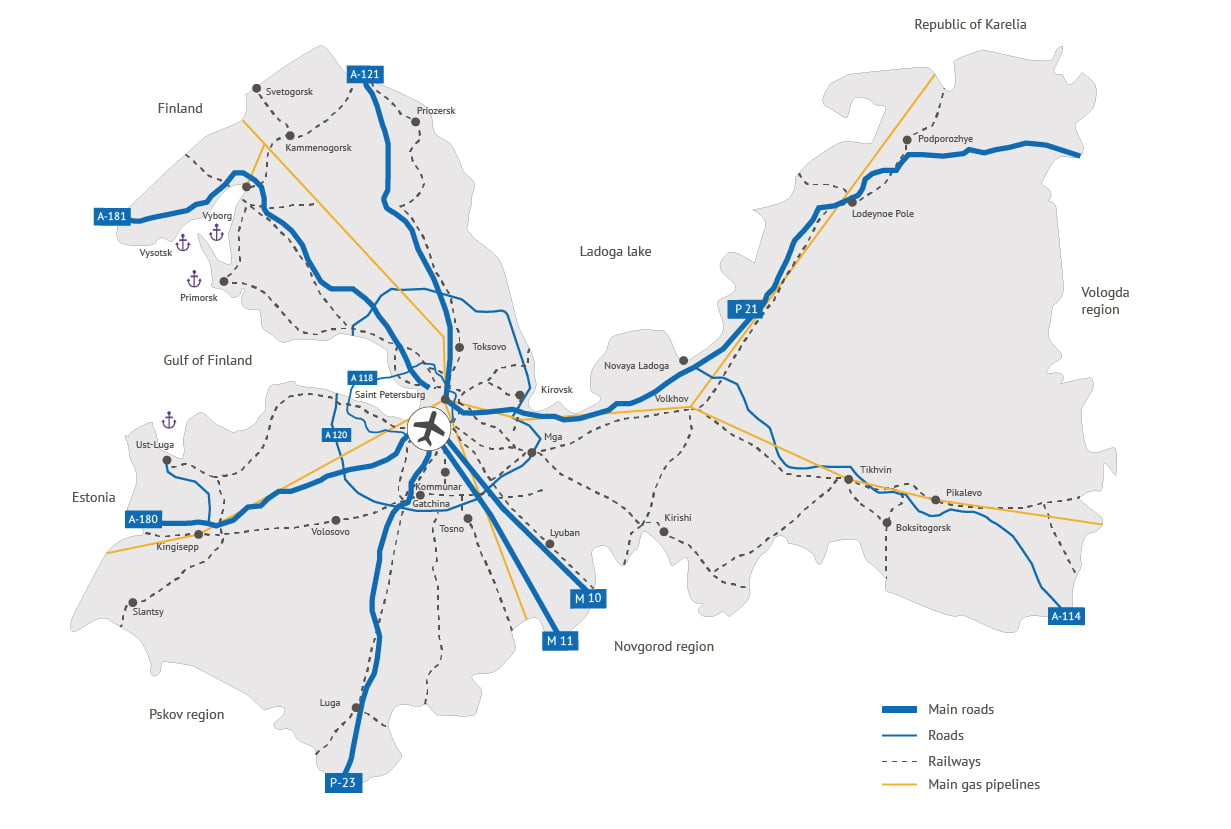 ---
Commercial seaports
Commercial seaports play a key role in the development of the transport and logistic system of Leningrad region. Cargo turnover of the seaports of Leningrad region in 2020 amounted to 171.2 million tonnes of various cargoes, which is 21% of the total cargo turnover of all Russian seaports.